Chapter 96
Elizabeth moaned softly. "Oh, that's so good!"
"Ready for more?" William's dark, hungry eyes glittered in the candlelight.
She nodded, and he slipped a spoon bearing a dollop of chocolate mousse between her parted lips. The rich concoction slid over her tongue and she moaned again in gustatory delight. He was watching her avidly, and she shivered at the knowledge that it wasn't the mousse he coveted. She snatched up the dish of mousse and grabbed the spoon from his hand before he could react. "My turn," she declared, her eyes sparkling.
"I knew you'd claim sole custody of the mousse before long. And I haven't had any yet."
"I'll share," she said, filling the spoon. "Open wide."
His lips closed around the spoon, and it was as though he devoured her and not the mousse. His eyes, the pupils dilated, bored into hers, dark wells of emotion threatening to ignite at the slightest spark.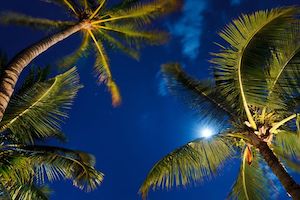 It had been this way throughout dinner. On their arrival at Pemberley, William had suggested dining on the patio, and they had set a candlelit table beside the pool. It was improbably beautiful there, with the lights in the pool glowing, the palm trees whispering overhead in the steady breeze, and the ocean crashing into the shore below. But nothing, not even the skillfully prepared food she had consumed but barely tasted, could distract her from William for long.
Although she had proposed "skipping to the punch line," there was plenty to discuss if they were to avoid repetition of the problems that had caused their estrangement. It would be better to do that before resuming physical intimacy. Perhaps he understood that; perhaps it was why he had ignored her attempts at seduction at the hotel. But in this impossibly romantic atmosphere, she could think of little else but being in his arms—and in his bed.
Her senses were consumed by stark, visceral awareness of him. She stared at his forearm, almost seeing the blood surge beneath his skin, and she thought she could hear the steady thump of his heart, synchronized with her own. Heat radiated from his body, and he seemed to broadcast waves of potent virility, setting her insides vibrating. She had begun to entertain thoughts of flinging herself into the pool to cool off, or flinging him to the ground and attacking him, which on reflection seemed like the better of the two ideas. If someone didn't make the first move soon, she might burst into flames, leaving behind a pile of ashes for the gardener to sweep onto the lawn in the morning.
"Enough?" she asked him with a flirtatious smile, waving the spoon.
"I don't think I'll ever get enough." His voice was soft yet emphatic, and his eyes stayed locked on her lips.
She filled the spoon again and extended it to him, intentionally directing it off course and smudging mousse on the edge of his mouth. He grimaced and reached for his napkin, but she captured his hand. "Allow me," she murmured, leaning toward him.
Elizabeth extended her tongue and delicately licked off the mousse. He groaned, a deep, tortured sound, and captured her lips with his. She sighed and buried her hands in his hair, her mouth opening willingly under his. He tasted of red wine and dark chocolate, a strangely ambrosial combination.
"Lizzy," he whispered as he pulled his mouth from hers, "I'm trying not to rush you into anything, but I can't wait much longer."
"Neither can I."
"I love you, cara," he groaned, rising to his feet and pulling her with him. He engulfed her in his arms and they strained together, hands seeking, mouths devouring, hearts racing. His head dropped to her bare shoulder, the one left uncovered by her dress, and his hot kisses left a path of gooseflesh behind. She moaned and pulled his polo shirt out from the waistband of his trousers, sliding her hands underneath and along the warm planes of his chest.
"Let's go inside," he gasped, and she nodded her assent. He took her hand and stalked into the house and up the stairs, Elizabeth nearly running to keep up with his long-legged strides.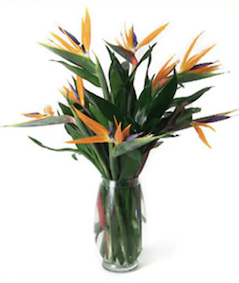 She found herself in a spacious, airy bedroom, one wall banked with French doors leading to a large balcony. Most were open, admitting the spicy fragrance of tropical plants seasoned with the tang of the ocean. A vase of birds of paradise adorned the dresser, and she approached them with a soft coo of pleasure. In the mirror she saw William yanking the bedspread off the bed with careless haste. Then he approached her and she turned to face him.
His eyes traveled over her from head to toe with undisguised hunger. "You are so beautiful," he whispered, enfolding her in his arms.
It was the second time that evening he'd said those words in hushed, reverent accents. It could have been the hundredth and she wouldn't have tired of hearing it. "You've always made me feel that way." She brushed his hair off his forehead. "I love you."
He brushed his thumb against her cheek as he spoke. "This is forever, Lizzy. At least it is for me. I have a second chance with you, and I have to get it right this time."
"Don't worry," she whispered. "You're getting it right."
Elizabeth cradled William's head against her breasts, dabbing at his forehead with the sheet. His rapid breathing gradually relaxed as they lay together in profound silence that required no words. In these rare, perfect moments he was entirely hers, nothing held back, no defenses, his soul given to her for safekeeping. She stroked his back, overwhelmed by the protective impulse that clogged her throat and filled her eyes with tears.
Outside, the voices of the tree frogs rose in their nocturnal chorus, backed by the distant roar of the sea. She reached across to the nightstand and pinched out the candle flame, leaving the room illuminated by only a faint lick of moonlight.
"I love you," she whispered, skimming his curls away from his forehead. "And I think it's forever for me, too."