The Bingo Card
Important Advice
Don't read this until you've finished Chapter 71, as it includes a pretty major spoiler for that chapter.
You read the Important Advice, right?
Okay, you've been warned.
In the summer of 2020, I started posting AUS (from the beginning) both on this website and also on A Happy Assembly, a Jane Austen fanfic community. We had plenty of lively discussions, much as we did back in the Hyacinth Garden days in the early 2000s.
When Elizabeth and Darcy finally made love for the first time, I asked on the comment thread, "Okay, who had 'Chapter 71' on their 'Darcy and Lizzy's first time Bingo card'?" WhimsyMom posted this brilliant response: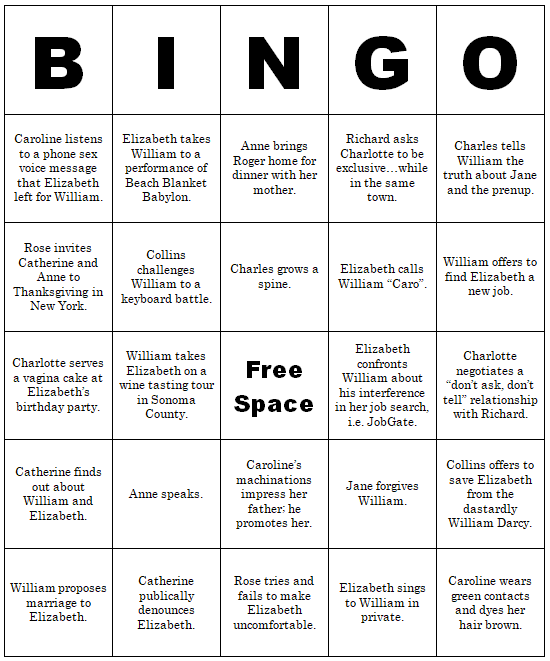 Several of the things on this card actually happen sooner or later, but I figured out that you couldn't get a Bingo on any row or diagonal.
By the way, "JobGate" was the name we gave to Darcy's purchase of Lizzy's job at the conservatory. The rest of it should make sense.